Corecon Technologies Revamps Mobile Apps and TeamLink Portal in its Construction Software Suite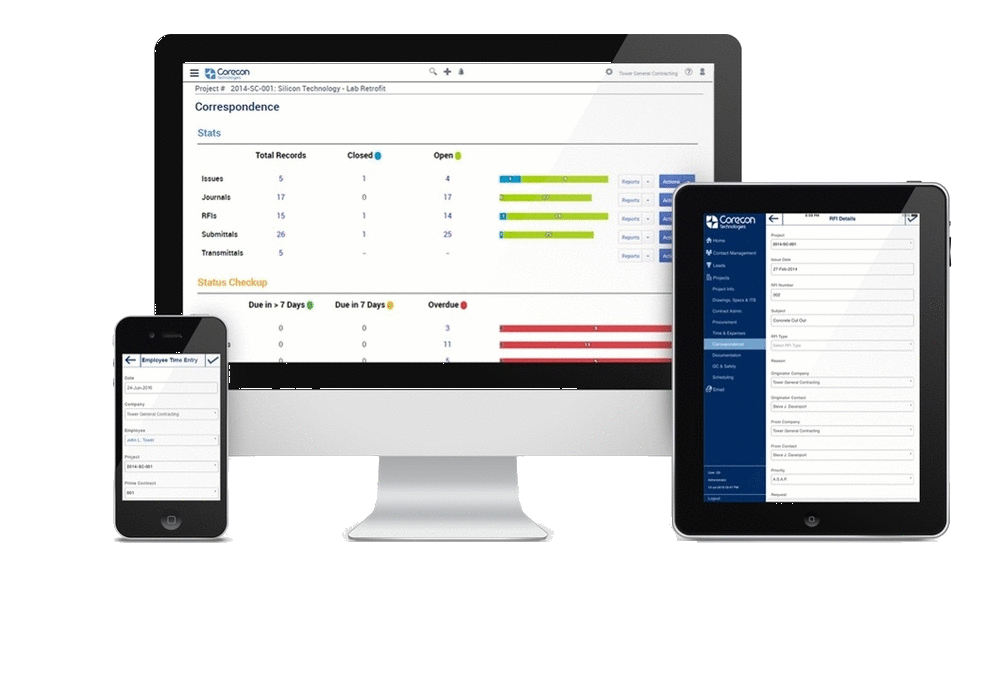 A new user interface and navigation capabilities in Corecon Mobile apps for iOS and Android devices, as well as the Corecon TeamLink Portal streamline on-the-go project management capability and enhance team collaboration.
Corecon Technologies, Inc., a leading provider of cloud-based construction estimating, project management and job cost software, announces new features for its Corecon Mobile app and TeamLink Portal. The updates were developed to complement the newest version of Corecon's browser-based construction software, which was released in August 2016.
"Our entire construction software platform, consisting of Corecon, Corecon Mobile and TeamLink Portal are now fully modernized from a user interface standpoint," said Corecon Technologies President Norman Wendl. "Although each component serves a unique purpose, there is a commonality among them that improves usability and efficiency, giving our clients a distinct competitive advantage."