Integrated

Estimating

,

Project Management

, and

Job Costing
for Construction Companies
We've been in front of hundreds of Construction Businesses from $100K to $100M turnover and do you want to know what, consistently, the #1 pain point for these businesses is? Tracking job costs (actuals) vs budgeted costs. If you can relate, then you need to get in touch. We can help you get rid of this pain and give you the project information you need today - in real time.
Tradeworx partners with a range of cloud software providers and Corecon is one of the leading platforms for Construction businesses. We can help get you set up and train you how to use Corecon, so you can easily track job costs and increase productivity in your business.
​
Corecon's cloud based software suite is designed for construction firms to better manage their job opportunities and projects . The software suite includes modules for estimating, project management, job cost control, scheduling and more; and integrates with cloud accounting software such as Xero and Quickbooks Online!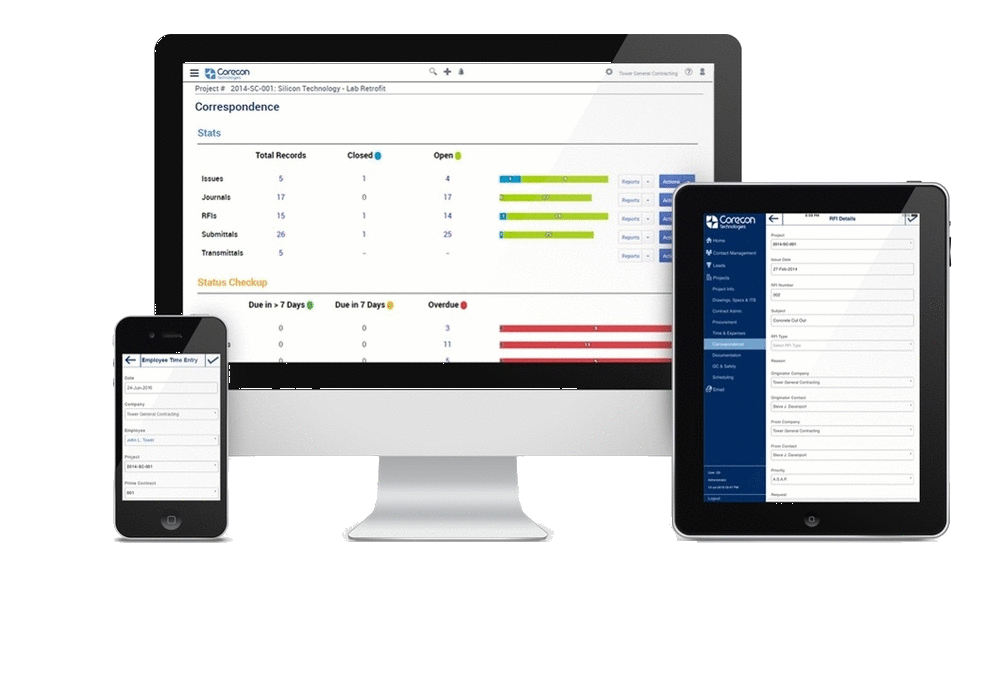 ✓ Create Estimates
✓ Manage Request for
Pricing Packages
✓ Track Sales Opportunities
✓ Manage Contacts
✓ Internal & External Collaboration
✓ Documentation
✓ Calendars & Scheduling
✓ Time Tracking
✓ Mobile App
✓ Accounting Integrations
​
✓ Contract Management
✓ Procurement - POs, Bills and
Subcontracts
✓ Changes and Variations
✓ Progress Invoices and Claims
✓ Project Financial Dashboards
... plus loads more features!
Fill out the form above for more information on Corecon or to request a personalised demo!