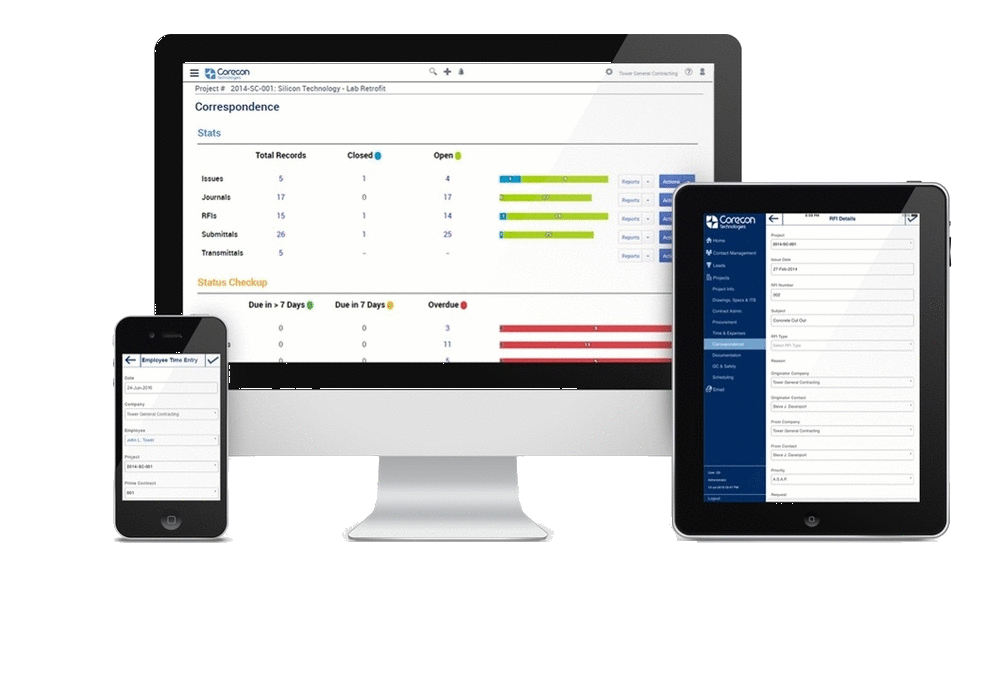 Save money and simplify your workflows by reducing the number of tools and admin help you need to manage your construction projects.


Rely on the full, proven functionality of Corecon's award-winning, web-based construction software suite – in the cloud and maintained in a secure, world-class data centre


Start small and scale up as your business grows and needs change


Corecon automates the flow of information between estimating, project management, and accounting so you can spend less time manually managing documents and communication.


Access the software from any device – at any time, from anywhere


Realise significantly lower total cost of ownership with a true software-as-a service (SaaS) solution.

Job Costing
Contract Management

Procurement

Change Orders

Progress Invoices

Project Financial Dashboards

Track costs, contracts, and hourly budgets with ease. Manage changes and progress invoices for client contracts and subcontracts.
All project financials including expenses and time cards are fully integrated with popular SMB accounting software (e.g. QuickBooks and Xero).